The Avocados Market
Global exports of avocados declined slightly in 2020 by an estimated 0.8% against the previous year due largely to the global pandemic, which affected supply chains, as well as a poor harvest in Mexico which represents the largest avocado growing territory. Pandemics aside, avocados are predicted to reach 12 million tonnes by 2030 which is three times the 2010 production levels. (OECD, 1)
Health Benefits
Avocados offer a nutrient-density providing a good source of monosaturated fat and vitamin E. Studies indicate that they may support heart health, lower cholesterol and regulate appetite. They are also a rich source of carotenes which may boost eye health. (BBC, 2). Combine these health-giving properties with the avocado's unique sensory characteristics and it is clear that the appeal of the avocado remains strong.
Diseases
Crops intended for export are typically found in tropical and sub-tropical regions. Around 70% of avocado exports are from Mexico, Netherlands and Peru, with the Netherlands sourcing the fruit from Peru, Chile and South Africa. This means that there are a lot of avocados being transported around the world, needing to arrive on the supermarket shelves in perfect condition.
However, there are a number of diseases, caused by a range of fungi, which may have infected the fruit at any point in its development, and manifests itself during the storage and ripening phase (3). For example, Anthracnose, caused by Colletotrichum gloeosporioides, and stem-end-rot, caused by a complex including Colletotrichum spp and species in the Botryosphaeriaceae family amongst others.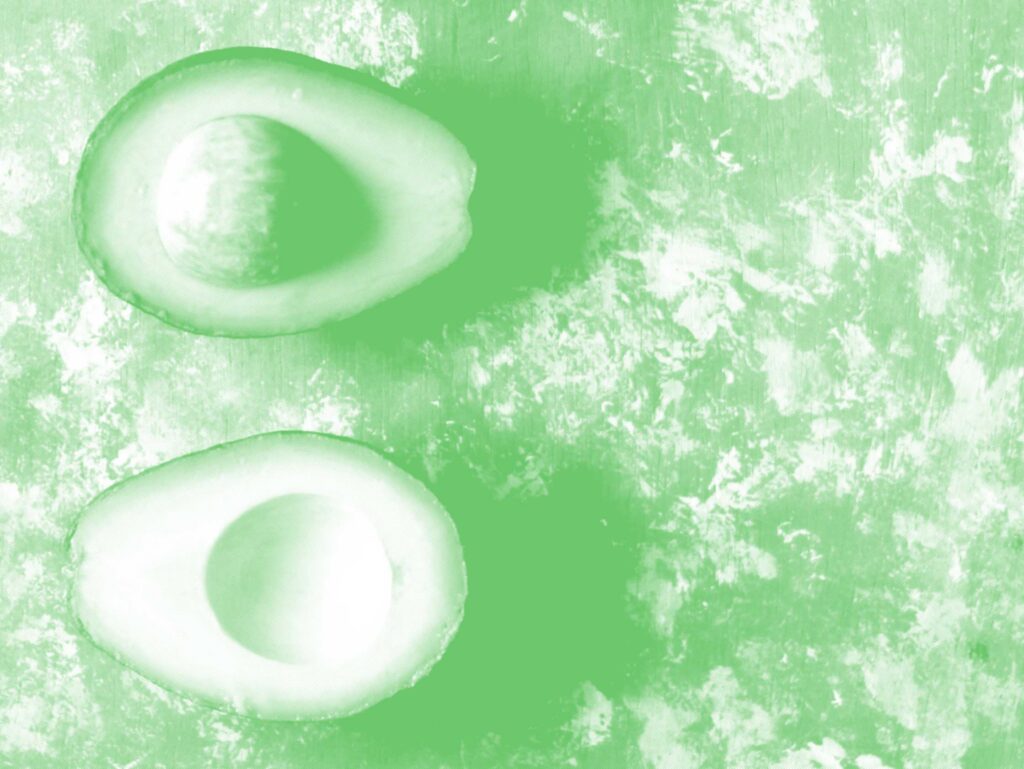 In recent years, the post-harvest product, Prochloraz, provided a very effective solution, applied to the fruit as a post-harvest dip. Concerns regarding the toxicological properties of Prochloraz and the threat that it poses to human safety, has resulted in its permission for use in the EU being removed.
There is therefore an urgent need amongst the avocado industry to find an effective, yet green, sustainable and market-friendly post-harvest treatment for avocados.
Potential solutions that show promise include bio-actives such as thyme oil, vanillic acid and moringa extract, applied as a dip or encapsulated into an edible coating or a chitosan coating, although chitosans are derived from shellfish and therefore not vegetarian or vegan. Other natural compounds such as methyl jasmonate have also been shown to offer some efficacy in reducing the effects of the postharvest diseases in question
The call to action is this….the industry is seeking a post-harvest treatment or coating that permits respiration, to allow the fruit to ripen properly, that consists of or can incorporate a widely accepted natural bioactive (from a regulatory and a market acceptance perspective), and is sustainable. Please contact ACP Food Drink Action if you are working on such a solution and ACP will connect you with a leading player in the avocado industry.
See our ACTION Technology scouting pages for more information on the requirement of the Prochloraz replacement ACTION Call F22/196/1: Prochloraz Alternative
Refs: