ColdBake:  The Next Generation for Nutrition and Medical Food 
"Our food should be our medicine.  Our medicine should be our food."  Hippocrates, 460-377BC, Greek Physician and 'Father of medicine'.  Is ColdBake set to fulfil this very modern but ancient need?Everyone who has a 'smartphone' or uses the Internet is reaping the benefits of a remarkable transformation and convergence of the telecommuncations and computer industries.  In the 1980s, a supercomputer was bigger than a large vending machine.  International phone calls cost a small fortune.  Today, we carry similar computing power connected to global communication networks in a shirt pocket.  We send huge amounts of information almost anywhere in the world for a few pence.  This change happened in under 25 years. Soon, we will witness an even bigger and more important convergence:  that of the food and pharmaceutical industries.  This too will rely on rapid advances in science and technological innovation,  even though it was advocated by Hippocrates over two thousand years ago.  'Next generation nutrition' will be one of the principal driving forces.
Some people have the time, money and knowledge to get the nutrition they need through a well-balanced diet.  They are already, in effect, practising what Hippocrates proposed.  However, for the vast majority of the world's population, proper nutrition is a huge, global unmet challenge, and not just for the poor, or in regions where malnutrition or famine is rife.  Many people in the developed world are too busy to eat properly, often overeating or relying on junk foods.
True, there is a nutritional supplements sector, there are 'functional foods' and 'nutraceuticals', and the food industry is slowly introducing healthier products.  But there is a lot still to be done.  The inadequacies are plain to see in developed and developing economies alike:  widespread under-nutrition in children and senior citizens, obesity, diabetes, heart disease and brain-health problems are often caused or exacerbated by poor nutrition.
Although next-generation nutrition will have a huge impact on healthcare, the need for medicines to treat illnesses will remain for the forseeable future, given the limitations of current scientific and medical knowledge.  So "medical foods" that carry and deliver medicines in ways that are more effective and palatable than conventional  delivery methods will become a vitally important field of scientific advancement and technological innovation.  Alongside nutrition, medical foods will be the second major element in the transformation and coming together of the food and pharmaceutical industries.
Carritech has positioned itself at the heart of this convergence.  Our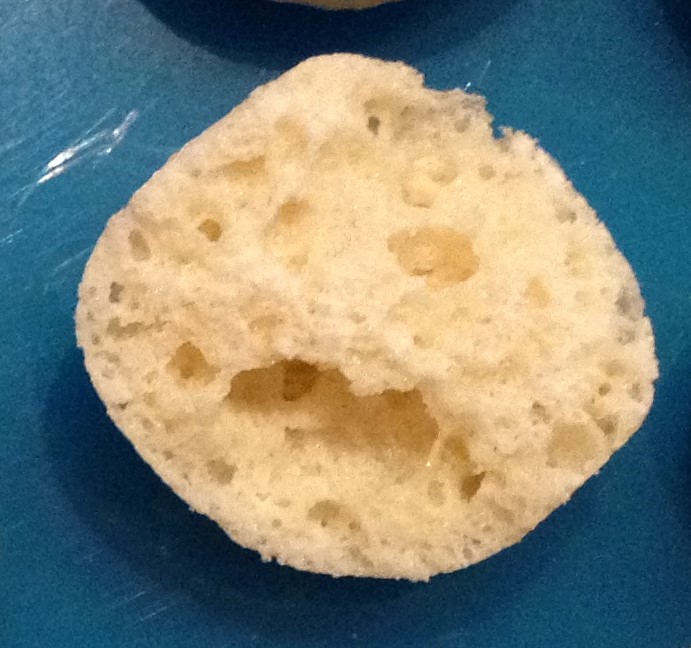 patented technology, ColdBake enables foods to be developed that can help revolutionise nutrition and preventative healthcare, and help in tackling problems such as malnutrition and obesity.  This same technology also has the potential for developing exciting new ranges of medical foods.  We are already working with innovative, leading-edge international food and nutrition companies to commercialise and exploit the potential of our unique, breakthrough technology within the global nutrition and healthcare markets.
Change has enemies and can appear slow, but scientific advances and technological innovation can substantially transform entire industries and economies in a decade.  We should look forward to it.
Dr Richard Horton is Founder and Managing Director of Belfast technology company, Carritech Research Ltd
Carritech is pioneering the development of honeycomb textured products through the patented ColdBake technology that can be loaded with essential nutrients for healthier eating – a global market place worth around £350bn.  A key feature of Carritech's innovative formulation and process technology is that it enables the company to incorporate heat – and light sensitive ingredients in their products – nutrients that would otherwise be destroyed or degraded in conventional biscuit and snack production processes. Importantly, the ingredients and the processes cost no more than those used in conventional biscuit and snack production, and yet the products contain the nutrients we need, with no unwanted additives.
First published by Institute of Directors, Northern Ireland news, January/February 2014.