The Aurora Ceres Partnership Ltd are recognised as thought leaders and food industry experts. As such they are regularly approached to contribute to numerous publications, books and journals and are to provide comments as industry experts by media organisations such as Food Navigator, Food Manufacture, and the BBC.
Look out for further contribution from food industry experts in forthcoming publications: On Board Hospitality, World of Food Ingredients and Food and Drink Technology and Food Matters Live Table Talk.
Publications: Journals, Books, Editorial and News Features from The Aurora Ceres Partnership Ltd: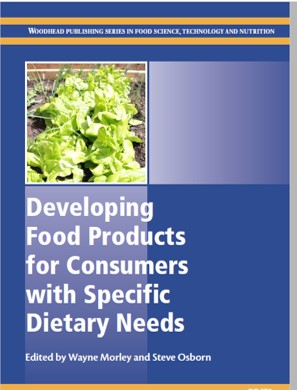 Naomi and Steve recently a wrote chapter on "Organizational structure and business and technology strategy of food companies to optimize development of foods for consumers with specific dietary needs" for the forthcoming Woodhead Publication; "Developing Food Products for Customers with Specific Dietary Needs".  This book in also being Edited by Steve in association with Dr Wayne Morley. This book was published on 1st June 2016
Recent media contributions include:
Our strategy and innovation expert, Naomi again teamed up with food industry expert Steve to write and article on "The Clean label and Health Paradox" for the June edition "The World of Food Ingredients"
Naomi and Steve have recently contributed a number of articles to  Food and Drink Technology:
"Road-Mapping for NPD", February 2015.
"NPD: Things to consider", March 2015.
Steve has recently written a chapter on "Labelling Relating to Natural Ingredients and Additives" in "Advances in Food and Beverage Labelling" (Berryman 2014), published by Woodhead Publishing, London.
Steve has authored a chapter on "Food Wastage" for the forthcoming publication "Encyclopedia of Food and Nutrition" from Elsevier Ltd to be published in 2015.
If you are interested in The Aurora Ceres Partnership Ltd providing regular contribution and editorial comment to food and beverage industry publications or on industry issues, please contact us via our contact page